I'm in my arc era!
As approved NetGalley/Edelweiss requests started to pop up more and more in my inbox, and my Kindle started to fill with stories, I quickly realised just how much of an arc lover I am. (This shouldn't have surprised me as much as it did but I always seem to discover my passion for things all too late—I'm making up for this by having an overwhelming TBR list…~ coping ~)
I love supporting authors in any capacity I can, and as important as sales are once a book is released, I'm also a firm believer that reviews for a story prior to its official publication is just as important in terms of building momentum, and excitement, for the drop.
I've read some amazing arcs this month (and in December of 2022, which I'll also be including in this list) and I want to try my best to commit to talking about them in longer format mediums—like this blog!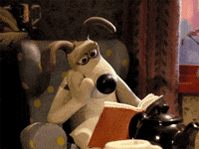 (( I have a fish brain so this list will not be in chronological order in terms of reading date. I'm putting them in alphabetical title order for each section ))
Please click the links paired with each title to read more about the stories and, as always, read up on trigger/content warnings before deciding to read.
➻ CURRENTLY READING
My Flawless Life — Yvonne Woon (Edelweiss Digital Arc)
OUT ON: 14 February 2023 | YA CONTEMPORARY MYSTERY
🔎
It was the cover of this one that caught my eye first—the visuals are stunning (and it's giving very much Perfect Blue)! I've not been disappointed thus far, as the story itself has been equally as rich and intriguing. I'm about 30% of the way through but I, unfortunately, keep getting distracted and often find myself wandering away and back to it throughout the weeks (which is a fault on my behalf and says nothing about the book itself). The commentary on social standing, monetary motivation and the weight (and reassurance) of secrets and the lengths people will go to in order to hide them is what I've enjoyed the most out of what I've read. The start was a little slow paced but I feel like there is so much more beneath the initial surface and I want to keep digging!
The Surviving Sky — Kritika H. Rao (Edelweiss Digital Arc)
OUT ON: 13 June 2023 | ADULT SCIENCE FICTION/FANTASY
🌏
This book has been on my radar ever since I saw the Publishers Marketplace announcement for it on Twitter so I was thrilled when I got accepted for this arc! I started it as of last night, and although I'm all of about 3% through, I'm loving it so far. The voice is strong and the world is so intriguing. This one is a bit different to what I usually read so I'm excited to see how the story progresses.


➻ READ — not out yet
All the Dead Lie Down — Kyrie McCauley (Edelweiss Audio Arc)
OUT ON: 16 May 2023 | YA GOTHIC MYSTERY
🕊️
Oh man, THIS STORY! Even when the audio arc was spoken in something akin to Siri with a little more personality, I absolutely devoured this story. It didn't progress in the way I thought it would but, as a very rare experience, I didn't leave the story feeling disappointed because of that. I think it's almost an expectation I have now that when the MC is a lesbian that something bad will happen and they will never get their happy ending—which is so valid and understandable in the context of many stories, especially even in this one—but to see the girlies get such a satisfying, well-rounded ending just made it *chef's kiss*. I see myself buying a physical copy of this baby when it's out and I highly suggest you all do the same!
⭐️⭐️⭐️⭐️⭐️ | MY GOODREADS REVIEW | FAVOURITE QUOTE:

Lovelace House was a sliver of a splinter caught under her nail, and despite her unease, and no matter how it hurt, she kept pressing, letting it dig itself deeper.

Going Dark — Melissa de la Cruz (NetGalley Digital Arc)
OUT ON: 31 Jan 2023 | YA CONTEMPORARY THRILLER
📲
It's a little harder to give my thoughts on this one without spoiling a majority of the plot points but I will say that it's another one that surprised me; though when the big reveal was brought to light, it was nice to be able to connect the dots that had begun to appear during the start of my reading experience. I finished this very soon after I started it and think that beneath the fast-paced and strong-toned nature, Going Dark presents really important commentary on society and its treatment of POC—and the victimisation of the white man.
⭐️⭐️⭐️⭐️⭐️ | MY GOODREADS REVIEW | FAVOURITE QUOTE:

Where the world looked fake, she wasn't.
➻ READ — published (indie/self)
Tears in the Water — Margherita Scialla (Self-Published Digital Arc)
PUBLISHED ON: 17 Jan 2023 | YA CONTEMPORARY ROMANCE
🏊‍♀️
A T4T love story that made me go through ALL THE SEVEN STAGES OF GRIEF! This story and it's characters all deserve the world and I really hope that it gets the recognition that it's owed. Scialla has painted a picture of growth and hope in a MC who has always known, and settled, for darkness. I rooted for Alex the entire time and their journey was one I felt honoured to come along for. A coming of age story that should come with a tissue box. BUY!
⭐️⭐️⭐️⭐️⭐️ | MY GOODREADS REVIEW
➻ READ — published (traditional)
Never Ever Getting Back Together — Sophie Gonzales (NetGalley Digital Arc)
PUBLISHED ON: 05 Jan 2023 | YA CONTEMPORARY ROMANCE
👩‍❤️‍💋‍👩
The ages of these characters STILL throw me off because I think this story would make so much more sense as an Adult one BUT nonetheless, this is an easy and heartfelt read. My first book of 2023 and what a whirlwind read it was.
⭐️⭐️⭐️⭐️⭐️ | MY GOODREADS REVIEW
Spice Road — Maiya Ibrahim (NetGalley Audio Arc)
PUBLISHED ON: 24 Jan 2023 | YA FANTASY
🌞
Honestly, this one probably would've been a 4 for me had the narrator not done such an amazing job with her reading. This is a rich, sprawling story with some of the most beautiful prose I've experienced in YA in a long while. Whilst the prose and worldbuilding feels like a breath of fresh air, I, unfortunately, found that the MC falls a little flat (more so in regards to her love interests). I think there is a lot of potential for growth in the second book, which I really look forward to reading when it does come out; but this story is still a 5 for me because of my experience overall.
⭐️⭐️⭐️⭐️⭐️
➻ TBR — please bully me into getting started on these
Always the Almost — Edward Underhill (Edelweiss Digital Arc)
OUT ON: 14 February 2023 | YA CONTEMPORARY ROMANCE
☕️
Out of Character — Jenna Miller (Edelweiss Digital Arc)
OUT ON: 7 February 2023 | YA CONTEMPORARY ROMANCE
⌨️
Tell Me How It Ends — Quinton Li (Self-Published Digital Arc)
OUT ON: 9 April 2023 | YA FANTASY
✨
The Moonlight Blade — Tessa Barbosa (NetGalley Digital Arc)
OUT ON: 21 Mar 2023 | YA FANTASY
🌙
This Town Is on Fire — Pamela N. Harris (Edelweiss Digital Arc)
OUT ON: 20 June 2023 | YA CONTEMPORARY
🔥
Wolfwood — Marianna Baer (Edelweiss Digital Arc)
OUT ON: 28 March 2023 | YA CONTEMPORARY
🎨
Yellowface — Rebecca F Kuang (NetGalley Digital Arc)
OUT ON: 25 May 2023 | ADULT CONTEMPORARY FICTION
📒
➻ EXPIRED BEFORE I COULD READ — aka the walk of shame section
Influential — Amara Sage
PUBLISHED ON: 05 Jan 2023 | YA CONTEMPORARY
💻
The Queering — Brooke Skipstone
PUBLISHED ON: 19 Jan 2023 | ADULT CONTEMPORARY FICTION
💡
—
I hope you enjoyed the first of this blog series and I look forward to circling back and talking with you all again next month! Happy reading ~